"Made in Bo" products under the Christmas tree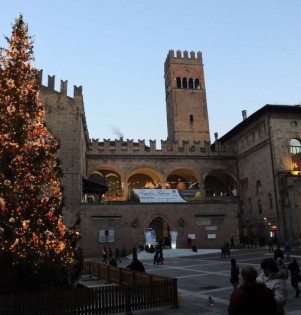 Regali a Palazzo Re Enzo is back for its ninth edition.  Among packets, presents and gifts, what is new this year is that you can enjoy an aperitif, some food and stay out late. The event is part of the Bo On initiatives: Bologna lights up and, in addition to the traditional sale of made in Bologna products, it also hosts numerous events such as Pompilio Mandelli's retrospective exhibition, literary gatherings, workshops, shows for children, dinners with local products and guided tours of Palazzo Re Enzo.
«It is an all-round event that must be fully experienced and it is dedicated to the whole family - you can have lunch or dinner and attend cultural events as well as several other activities,» explains Cna secretary Ferrante.