Live DJ set immersed in the wonderful setting provided by Salone del Podestà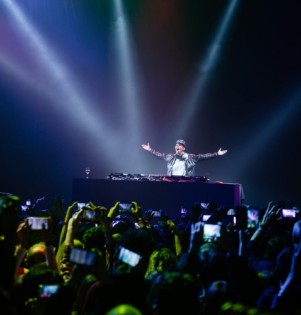 Skin also took part as DJ to celebrate Christmas in Bologna. The amazing British pop star from Skunk Anansie and protagonist of the 9th edition of the X Factor performed in a live DJ set in the amazing venue of the Salone del Podestà in wonderful Palazzo Re Enzo.   
Skin took the stage with DJs Congorock, Populous and Luca Trevisi for an unforgettable night dedicated to electronic music.